Takashi Murakami
collaboration with fashion house of
Louis Vuitton
lasts for many years and he has made plenty of bags and accessories, books and
outstanding cartoons for LV
. His influence on the style of
Louis Vuitton
is unbelievable.
This year collaborations finds another way of expression which is totally Murakami's style, but I doubt whether it is style of Louis Vuitton. Takashi Murakami has created
Plush Panda figure
for Louis Vuitton.
As Takashi Murakami says the Japanese will love it. I'm sure they will, but what about others? I think it's cute though it's not something associated with Louis Vuitton.
It exists in two sizes - the big one as a real toy and the little one for your mobile phone or bag.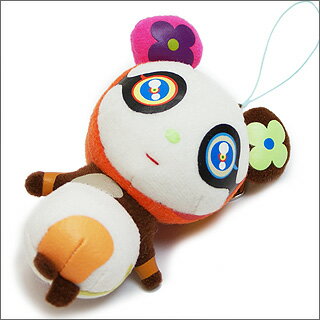 It comes out with the certificate of authenticity and in a classical Louis Vuitton cotton-bag, but this time the bag is covered by Murakami's paintings. The little one comes in a paper box and with metallic identity pendant.